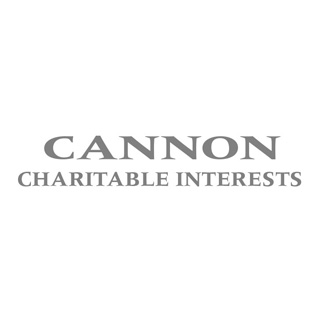 Donated $59,000 March 2022
    Donated $50,000 June 2022

     Donated $5,000 March 2022
               Donated $3,000 March 2022
                              Donated $500 June 2022
Becoming a Sponsor
Join us in our effort to raise $150,000 to complete Phase I and II of the Plain View Park project.  We have over $70,000 committed as of August 1, 2016.
Phase I includes the abatement and razing of the old school.
Phase II includes the construction of the Plain View Memorial Wall which will include original bricks from the school to construct a wall with donor plaques.  Benches will be installed.  Efforts are being made to salvage the cupola from the original building for installation in the memorial.
DONATE TO THE PLAIN VIEW PARK PROJECT:
THANK YOU TO OUR PARK PROJECT SPONSORS:
FOUNDER OF THE COMMUNITY – $10,000:
Carolina Therapy Services – Jim and Kim Schmidlin
The Jernigan Family – In Memory of Eugene and Llewellyn Jernigan
Laurie Chancey
Gene and Charlla Jernigan
PILLAR OF THE COMMUNITY – $5,000:
Jeffrey and Tracy Dunn
Kenny and Pattie Godwin
Lee's Chapel Church
The Schmidlin Family
Wilbert Hawley
Devaughn Pope
Cale Lee & Family
ACE Services, Inc
Kerry and Pam Johnson
THE PLAIN VIEW EAGLE – $2,500:
Raymond & Mollie Godwin Children
DSC, Inc. – Steve and Lee Malone
David and Lynn Carroll
Eastern Temperature Control, LLC – Bradley Hair and Family
Warren Oil Company – In Memory of Irvin Warren
THE BELL TOWER – $1,000:
Horace Harris
Dalma Lee and Peggy Core
Central Baptist Church
Michael Lee Insurance – Michael and Cynthia Lee
Ray and Debbie Summerlin (2)
Johnny and Leasa Hodges
David and Kim Core
John and Pat Core
Gaynelle West
Carr Precast Concrete
Norman and Peggy Branch
Bethesda Friends
Nora Strickland
Craig and Glenda Tew
Smithfield Chicken N BBQ
BRICK PAVER – $500
Wesley and Carla Barefoot
Bleeker Auto Group
Helmsley and Karen Dapuyen
Joseph and Shelby Barefoot
Butch and Deborah Warren
FRIEND OF THE PLAIN VIEW PARK – $100:
Debbie Johnson – (3)
Jarvis and Joyce McLamb
Thomas and Carol Strickland
William and Susan Pope
Connie Jernigan
Dallas and Robin Register – (2)
Danny West – (2)
Henry and Margot Runion
Powell's Insurance
Diversified Energy, LLC (2)
Tart Law Group (2)
GH and Kathy Wilson
Michael and Celia Warren
Jackie and Betty Register (2)
Keith and Sherry Matthews
Sudie Elmore (2)
In Memory of Former Teacher Wayne Debose
In Honor of Former Principal Timothy Lee
BB&T – Dunn Downtown Branch (2)
Paul Starling
Timothy Lee (2)
Sandra Surles
Richard & Sandra Mowery
Milton Williams
Luby Ray Warren
Sue Rupert
Bill & Retha House
Brandon & Amy Minnix
John & Patricia Kachel
Erroll & Marlette Godwin
Betty & Joseph Godwin
Deborah & Corey Jackson
Sybil West
Warren Eye Care
Publix ($250)
Questions: Kenny Godwin (910) 591-9397